About
South coast artificial grass are your premier suppliers and installers of artificial grass. We have a tried and tested method of installing artificial grass from start to finish that not only gives the wow factor but won't break the bank. We pride ourselves in our workmanship and use the highest quality in materials throughout.
Need Help? Our Experts Are Waiting To Help You
Transform your garden with artificial grass



Various lengths and grades


Picture perfect lawn all year round





For grass areas will excavate the existing area using either a turf cutter or digger, cutting under the roots and stripping back to the soil. We will then install, where required, any boarder edgings or frame base before installing a base layer of 4-20mm limestone chippings to an average depth of 50mm (this is sufficient for most residential properties, however for commercial areas and areas prone to high water retention or clay based grounds we will use 100mm or more). This will then be compacted with the use of a plate compactor before installing a top layer of 2-6mm limestone at an average depth of 25mm, again compacted before laying a weed proof membrane. The artificial grass will then be laid out and secured into place with galvanised nails before its power brushed and brought to life.
For overlaying decking or patio areas we will use a foam underlay to prevent patterns showing through.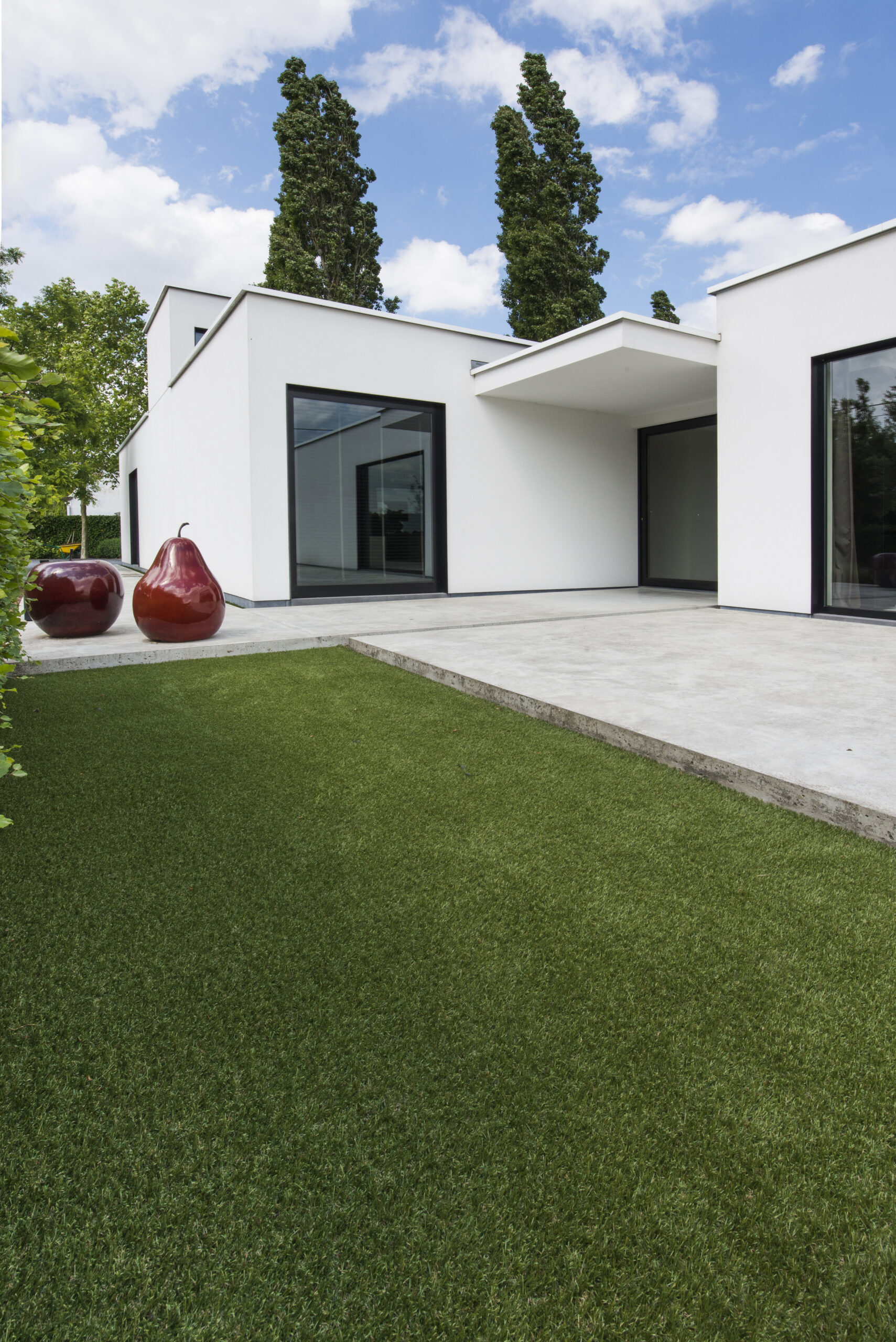 Why choose artificial grass?
With artificial grass you have a low maintenance garden, no weeding, watering or mowing to worry about so you can spend more time enjoying it.
It can be used anywhere, lawns, patios, roof gardens, terraces, balconies, children's play areas, around swimming pools or hot tubs and much more.

Friendly
A friendly team of staff you can rely on,dedicated to getting everything right for you

Artificial Grass Specialists
We have a team of specialists to ensure every job is completed to the highest standard

Quality Materials
We pride ourselves on only installing the highest quality materials, guaranteeing a finish you will love

Quality After Care
Our team are always on hand after installation to help you maintain your perfect new garden
Get In Touch!
Get in touch today for your free no obligation quotation, and take your first steps to transforming your garden
Fully Insured - Every installer has public liability insurance